Welcome To Fowler Christian Church
But as for me and my household, we will serve the LORD."

Welcome To Fowler Christian Church On The Web. Take some time and look around,
learn what we believe, and how we do things around here.
Join us for worship every Sunday morning @ 9:00am & 10:30am
What Should I Wear?

Dress comfortably for you. Most people wear jeans and a casual/dress shirt. We don't think it's as much about what's on the outside than what's on the inside.



What are your service times & how long are they?

Our service times are at 9:00am & 10:30am Sunday mornings. Each service lasts between 65 & 75 minutes.



The In-between

Between each service our Fresh Start Cafe' is open for free coffee, teas, and assorted drinks. It's a great time to meet up with friends, and get introduced to new ones.



What is Your Style Of Worship?

At FCC we have a contemporary style of worship. For us that means a full band with guitars, drums, and piano. Instead of using hymnals we have multimedia visuals using projectors, monitors, and computer graphics. We make full use of tecchnology here to point to God in new ways.
Is there anything for my children?

We want your child to have as meaningful experience here at FCC as we hope you do. Our Children's minister, Hannah Webb, and her volunteers strive to make every Sunday awesome for the kids. We have a nursery for little ones with a cry room for parents. Our nursery, and cryroom have a live feed of the service so you won't miss anything in the sanctuary. We have age appropriate classes for all age groups up to 5th grade each Sunday.
Every Sunday we bring a message of hope. The only hope to be found in Jesus.
Join Us As We Dig Into The Gospel Of Matthew

In 2017



FCC Messages Downloadable As MP3's
Jan 14, 2018

1-14-18 REVERSE

Jan 7, 2018

1-7-18 PARK

Dec 24, 2017

12-24-17 The Star A Journey To Christmas

Dec 17, 2017

12-17-17 The Star A Journey To Peace

Dec 10, 2017

12-10-17 The Star A Journey To Joy

Dec 3, 2017

12-3-17 The Star A Journey To Love

Nov 26, 2017

11-26-17 The Star A Journey To Hope

Nov 19, 2017

11-19-17 Taken Away

Nov 12, 2017

11-12-17 Fans Flipped Tables And Figs

Nov 5, 2017

11-5-17 Radical Grace
Serving & Getting Involved
Children's Church

Kids have their own worship & teaching time during our 9:00am and 10:30am services.
Small Groups
Are a great way to connect with others, and get to know other people here at FCC. Call the church to find out how to get involved.
Nursery
We provide childcare during all services at the church. Our nursery also has a cry/changing room attached.

VBS @ FCC
We make VBS a big deal at FCC. Vacation Bible School lasts 1 week in the summer We reach out to the kids in our area to give them an awesome experience with God.
Youth Group
Our youth group meets each Wednesday night for 8th – 12th grade. YG begins with supper, games, worship, and a message.
Missions Team

We support missions all over the world, and here at home. Check out our missions page for a look at all the missions we support Get Involved!
Going Deeper Classes

Every Other Monday Night at 7:00pm is a time for a more In-depth teaching of the Bible and questions we all struggle with.
Men's Group
Guys! We are standing with you. Get involved in our monthly breakfast, teaching times, and community ministry

Brenda's Basket
Is our local food pantry here @ FCC. Members of the church donate food & money so that we can help those in need with food, toiletries, and more.
His Kids' Kloset
Exists to give gently used clothing to kids in our area, infants thru high school, as well as new socks, underwear, and school supplies.

Worship Team
Our worship team leads the people of FCC in worship at each service. Our style of worship is more contemporary as worship together is lead by a full band!
CONNECT Team
Our CONNECT team is here to assist in any way possible each Sunday. This is our "Go-To" team to answer any questions, help out, or get done whatever needs doing each Sunday.
Visit Fowler Christian Church This Sunday
Sign Up For Online Giving Today

It's Fast, Simple, and Worry Free
Sign Up Now By Clicking The Link Below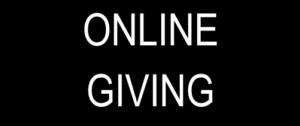 About Fowler Christian Church
Every Sunday